Welcome to my Talk page!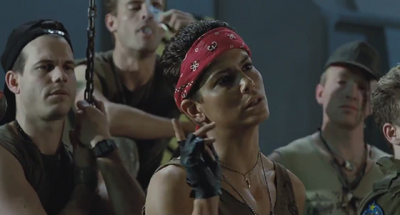 Got a question?
Leave me a message and I'll get back to you as soon as I can. Please remember to sign at the end of your message, using either the signature button (
) or by typing four tildes (~~~~), and please keep things civil and polite.
If for some reason I don't get back to you promptly (chances are I'm away somewhere for a few days), you might want to try contacting either Toa Quarax or The Cruentus and they'll help you out!
Current status: ACTIVE USER
---
The current size of this page in bytes is 2,522. Archive when it reaches at least 50,000 bytes.
Archives: 1 | 2 | 3 | 4
Alien articles
Edit
Monster Legacy just posted some long articles on the Aliens from the first two films.--Toa Quarax(Talk) 03:40, March 16, 2015 (UTC)
Yeah, I've noticed, but I just haven't had time to read through them all yet (although I did go through the one on the Warriors from Aliens). I'll definitely give them a read at some point.-- LEIGH BURNE(Talk) 09:06, March 16, 2015 (UTC)
Uploading Photos
Edit
How do I upload photos?--Dofhd (talk) (Contribs) 21:56, March 19, 2015 (UTC)Dofhd
If you're using the VisualEditor, click on Insert, then Media and upload your photo.--Toa Quarax(Talk) 02:13, March 20, 2015 (UTC)
Dofhd, you might want to check out this help page on images.-- LEIGH BURNE(Talk)
Hi there! Thank you for fixing my edits to certain pages, I am still new to the site! --Herashr (talk) (Contribs) 21:47, April 2, 2015 (UTC)
No problem, thaaks for contributing!-- LEIGH BURNE(Talk) 07:44, April 3, 2015 (UTC)
Grid's pic
Edit
I saw the new picture of the Grid Xeno....I'm sorry but i'm gonna have to disagree with this change....In the old pic it had a zoom in on it's face where you could clearly see it's most defining feature, this pic just looks like jumbled up body parts.....Permission to revert it?
Heatlineheard (talk) (Contribs) 21:16, April 12, 2015 (UTC)Heatlineheard
Xenopedia policy is to use an in-film screenshot for the title image on character pages — the previous image was a behind-the-scenes photograph. I disagree that the new version "looks like jumbled up body parts", you can still see it's Grid, but you are of course welcome to try and find a better snapshot from the film!-- LEIGH BURNE(Talk) 08:27, April 13, 2015 (UTC)