"As I watched these nightmare creatures stalk the object of a century of my dreams, I almost felt sorry for the Scarface Predator. Both antagonists shared a purity of purpose and single-minded ferocity, but while the Predator used tools to hunt with, the very body and acid blood of these Alien fiends were weapons for the kill. And they came in such numbers...Perhaps, at last, the hunter had become the hunted."
―Isabella Borgia, Predator: Concrete Jungle, giving the sentence that definitively describes AVP.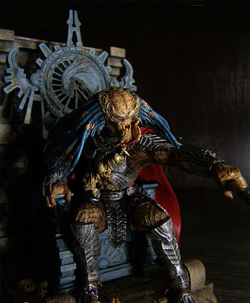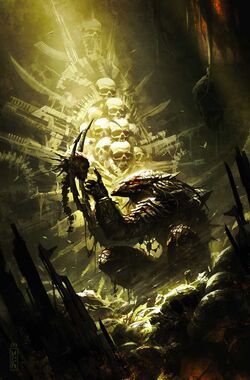 I"M BAAAAACK!Edit
Did you miss me? Of course you did. Yeah, I've been gone a long time. Remeber that vacation I was going on? Well it turns out that Laguardia lost the suitcase with my laptop in it! It took a while to save up for a new one, but here I am! I still won't be as active as I'd like, but I'll still try to do some stuff here and there. BTW, Predators was the best!LastJedi1515 (talk) 19:25, February 13, 2011 (UTC)
I'm LastJedi1515. Bam. Now you know my name. I'm a bit of an AVP freak, if you want to call it that. I first saw Alien vs Predator, which got me hooked on it. I went into a phase where I greedily devoured anything AvP related. It doesn't matter how many times I've seen an Alien or Predator movie, I'll still watch it if it comes on TV! My favorite movies would have to be Aliens vs Predator: Requiem and Aliens, and my favorite video game is Predator: Concrete Jungle. I don't care what any jerk on the web forums says. AvP:R is an awesome movie! I'm here because I really think this wiki can be one of the best on the web. I really want to make this wiki just as big as Wookiepedia and Halopedia...or maybe even bigger. I know plenty about the AvP universe, and maybe I can take this little thing and do the subject it concerns justice.

Find me on:
Wookiepedia
Star Wars Fanon
Halopedia
Gruntipedia