| | |
| --- | --- |
| This is a fan fiction. Only the author can edit it unless another has permission or for grammar errors. | |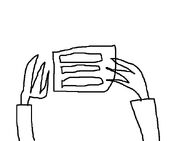 The vent was cold and dark. The determined xenomorph was determined to complete his mission. He hissed with pride. "If we hijack the human defences, we can invade no problem." the Xenomorph said. "Ah, a human 'computer.'"
He extended his tail, pulled the ceiling off and destroyed the monitor. He then spotted some humans, and he was quite hungry. He jumped down and stabbed him with his tail. His secondary mouth chomped down the head, and used his actual mouth to munch down on the arms and torso.
"Klaw, stay on task!" It was the xenomorph's best friend Alien Kryssaliz. " If we're gonna do this right, we need to concentrate." Klaw agreed. "Don't wanna disappoint mom. Let's go." The deadly duo ran across the hall. "Gah!" Kryssaliz shouted. " An armed human!" "Krys, I got this." Klaw promised. He climbed up the ceiling and stabbed the human from behind.
They continued. They found themselves at the control center. They both pulled a lever, pushed a button and entered a command. "We need to get out of here, NOW!" Klaw shouted. Kryssaliz nodded and ran with his buddy out of the lab. "Phew." Klaw sighed. "We're safe- for now." Echosnake54 (talk) (Contribs) 06:49, July 14, 2012 (UTC)
Klaw and Kryssaliz came down into their nest. "Mission accomplished, my Queen." Klaw said to Queen.
"Excellent. Klaw, Kryssaliz. Go and assemble the xenomorphs for the invasion." Queen told the two xenomorphs.
"Yes,my Queen." Klaw answered.The duo procceeded through the chambers. Klaw reached the assembly point. "Fellow xenomorphs, it is time for the humans to bow to us!" he shouted. As quick as lightning, all the xenomorphs darted to their places. They teleported to a random human location. It was time to take over. Xenomorphs had ravaged the planet all over the world. China, Texas, New York and thousands of others...
Echosnake54 (talk) (Contribs) 13:45, July 15, 2012 (UTC)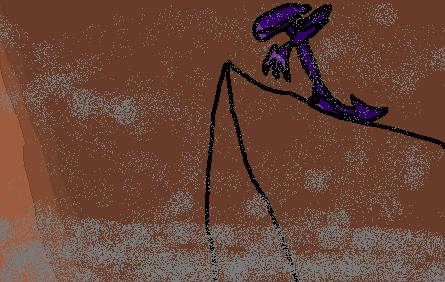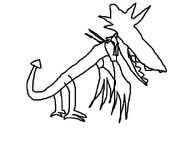 | | |
| --- | --- |
| This is a fan fiction. Only the author can edit it unless another has permission or for grammar errors. | |
Klaw is a Razor Claws-Alien King hybrid. When his mother died, all her alien queen power channeled into Klaw, transforming him into Klawking.
Early Life
As a Razorclaws, he served as the lieuntenant for the Queen, as well as being her son. When Alien Kryssaliz was born, he finally had someone to team up with. His first mission was to hijack a human defence system, setting them up for the xenomorph invasion.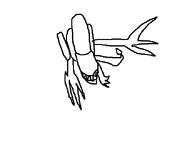 The War
When the war started, Razor Claws assumed control of the Warrior Unit 05. As he encountered his nemisis, Mad Predator, he punished his enemy, when his foe escaped. After Mad Predator had killed his one and only mother, the energy transferred to Klaw, turning him into Klawking. He finally sunk Mad Predator to the Abbyss, and then assumed control of Xenomorph Hive Alpha.
Relationships
Alien Kryssalis- His best soldier and personal best friend, always ready to serve Klawking.
Alien Queen- His mother and former ruler of their hive.
Mad Predator- Sworn enemy and ruler of the Predator Clan.
Echosnake54 (talk) (Contribs) 13:45, July 15, 2012 (UTC)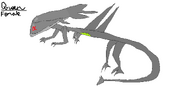 | | |
| --- | --- |
| This is a fan fiction. Only the author can edit it unless another has permission or for grammar errors. | |
"Remember- Search, Seek Out, Destroy."
―Queen
Queen
Biographical information
Date and place of birth

1992

Rank

Xenomorph Queen

Physical description
Species

Xenomorph

Gender

Female

Height

5 feet

Hair color

None

Eye color

None

Chronological and political information
Era(s)

Aliens Vs Predators: Zero Isle, Aliens Vs Predator: Vengeance, Alien Vs Predator: Revenge

Affiliation

Xenomorph Nest Alpha

Notable Facts

The mother of possibly the greatest Xenomorph leader, Klaw.

Status

Undead

  [Source]

Queen is the mother of the current ruler of Xenomorph Nest Alpha, Klawking. She stands out from the other queens because of her signature wound on her stomach, which is where Klaw emerged.
Past Life
When she laid an egg, the facehugger reacted to the queen and facehugged her. When the xenomorph emerged from Queen's belly, she did not feel a thing. This queen had advanced immunity, it seemed. She cared for and nurtured Klaw until he became the perfect killing machine.
Death
When Mad Predator destroyed her, and Klaw became Klawking, Queen's spirit still lived on. She was a ghost and revealed herself to Klaw in Aliens vs Predator: Vengeance, guiding Klaw as he ruled.