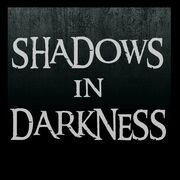 Shadows in Darkness (SID) is a company located in Coral Springs, Florida.[1] They specialize in modelling, animation, conceptual design, music and sound for video games.[2] They have worked on numerous titles, including Medal of Honor: Allied Assault (2002) and the series' subsequent entry, Medal of Honor: Airborne (2007), Call of Duty 2 (2005) and the series' subsequent entries, Call of Duty 4: Modern Warfare (2007), Call of Duty: Modern Warfare 2 (2009) and Call of Duty: Modern Warfare 3 (2011), Borderlands (2009) and its sequel, Borderlands 2 (2012), Dragon Age: Origins (2009), Duke Nukem Forever (2011), Spec Ops: The Line (2012) and BioShock Infinite (2013).[3]
SID produced models, textures and animations for Aliens: Colonial Marines (2013)[3] and its expansion, Stasis Interrupted (2013).[4]
External links
Edit
References
Edit
Ad blocker interference detected!
Wikia is a free-to-use site that makes money from advertising. We have a modified experience for viewers using ad blockers

Wikia is not accessible if you've made further modifications. Remove the custom ad blocker rule(s) and the page will load as expected.