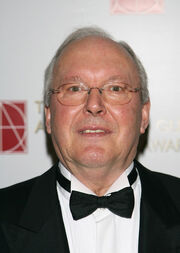 Peter Lamont (born 1929) is an English set decorator, art director and production designer. He is best known for his extensive work in the James Bond franchise, having worked on eighteen of the films in the series.
Lamont worked as a production designer on Aliens in 1986, designing the exterior of Gateway Station,[1] while also overseeing the construction of the Hadley's Hope and an Xenomorph Hive interior sets.[2]
References
↑ "Strange Shapes - Gateway Station". Retrieved on 2014-10-24.
↑ Jody Duncan. The Winston Effect: The Art and History of Stan Winston Studio, p. 88 (2006), Titan Books.