Welcome to Xenopedia,
The
vs.

Wiki

BUILDING BETTER WORLDS SINCE
5. 26. 06


Welcome, <insert name here>!
Xenopedia is a comprehensive collaborative database documenting everything in
the official Alien, Predator and Alien vs. Predator universe, including Prometheus.
Users are currently editing 3,596 articles started since May 26, 2006, and
you can help!
About this wiki · Recent changes · Active users · Policies and guidelines · Manual of style · Administrators

ATTENTION: THIS WIKI CONTAINS UNMARKED SPOILERS

April 2017
March 2017
February 2017
January 2017
December 2016
November 2016
October 2016
The Motion Tracker is named in tribute to the news section that appeared in Aliens magazine.
Create blog post
Recent Blogs
Happy (almost) Alien Day everyone! Tomorrow, Wednesday, April 26th at 11am PDT, Fandom will be presenting a 2-hour live stream of Alien: Isolation game…

Read more >

So, Lets talk about Scavage Predator! This will most likely lead to some of you leaving your own ideas and discussions of Scavage, and to that, I hig…

Read more >

Ok, so we all remember that scene is Alien When Ripley runs to Parker & Lambert's aid While hearing the panicked screams of Lambert and finds Parker …

Read more >
See more >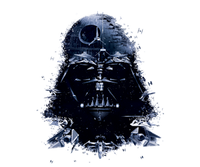 Ad blocker interference detected!
Wikia is a free-to-use site that makes money from advertising. We have a modified experience for viewers using ad blockers

Wikia is not accessible if you've made further modifications. Remove the custom ad blocker rule(s) and the page will load as expected.