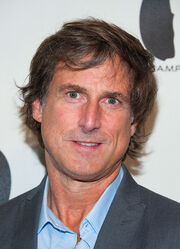 John Rosengrant is an American visual effects supervisor who worked on the 1986 film Aliens, the 1987 film Predator and the 1990 film Predator 2, as part of Stan Winston's special effects team.
Ad blocker interference detected!
Wikia is a free-to-use site that makes money from advertising. We have a modified experience for viewers using ad blockers

Wikia is not accessible if you've made further modifications. Remove the custom ad blocker rule(s) and the page will load as expected.