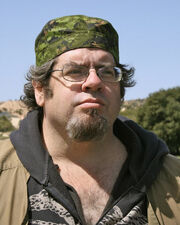 John M. Fasano (August 24, 1961 – July 19, 2014) was an American film director, producer and screenwriter who co-wrote an unused script for Alien3 with Vincent Ward in 1990. Fasano was the fifth of ten different writers to work on the Alien3 project.
External Links
Edit
Ad blocker interference detected!
Wikia is a free-to-use site that makes money from advertising. We have a modified experience for viewers using ad blockers

Wikia is not accessible if you've made further modifications. Remove the custom ad blocker rule(s) and the page will load as expected.