Ad blocker interference detected!
Wikia is a free-to-use site that makes money from advertising. We have a modified experience for viewers using ad blockers

Wikia is not accessible if you've made further modifications. Remove the custom ad blocker rule(s) and the page will load as expected.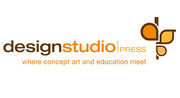 Design Studio Press is a Southern California–based publishing house founded by Scott Robertson focusing mainly on books about concept art, featuring and sometimes partnering directly with artists. With over 50 current titles and approximately nine new ones released every year, Design Studio Press "brings international attention to the field of concept art and educates future generations by publishing art and tutorials by world-renowned entertainment designers."[1]
Design Studio Press published AVP: Alien vs. Predator: The Creature Effects of ADI (2004) and Aliens vs. Predator: Requiem: Inside the Monster Shop (2007)[2]
Publications
Edit
External links
Edit
References
Edit