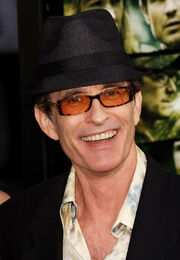 David Neil Twohy (born October 18, 1955) is an American film director and screenwriter who wrote an unused script for Alien3 in 1989. Twohy was the third of ten different writers to work on the Alien3 project. Notable films he has directed include Pitch Black (2000) and The Chronicles of Riddick (2004).
Before becoming a director, Twohy had a fairly extensive career as a screenwriter, writing scripts for several high-profile feature films.
Filmography
Edit
Ad blocker interference detected!
Wikia is a free-to-use site that makes money from advertising. We have a modified experience for viewers using ad blockers

Wikia is not accessible if you've made further modifications. Remove the custom ad blocker rule(s) and the page will load as expected.