The Dark Alien is a Xenomorph born from a Darkling, a little demon generated by the character "The Darkness".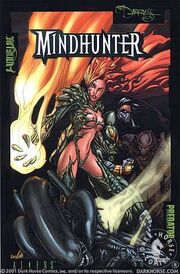 It appears in the comic Witchblade/Aliens/Darkness/Predator: Mindhunter. This Xenomorph has all the capabilities of the Darklings : It is virtually indestructible until it is out of the shadows, as these can regenerate it every time it enters them.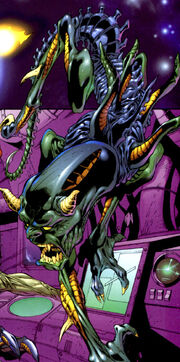 It eventually dies after the explosion of the Space Station in which it was born in.