Hadley's Hope Squad
Talk

0
2,395pages on
this wiki
Category page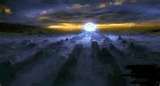 This article (Hadley's Hope Squad) has been nominated for deletion. The reason given was: Redundant; changed "Squad" to "detachment", as civilians are included and they are not part of the military squad. If you disagree, state your reasoning on its talk page.

The group of Colonial Marines and specialists that were sent in to the Hadley's Hope to investigate the sudden loss of contact with the colonists.
This category currently contains no pages or media.