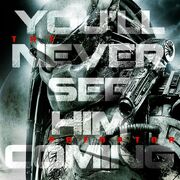 2018 (MMXVIII) will be a common year starting on Monday (dominical letter G) of the Gregorian calendar, the 2018th year of the Common Era (CE) and Anno Domini (AD) designations, the 18th year of the 3rd millennium, the 18th year of the 21st century, and the 9th year of the 2010s decade.
Ad blocker interference detected!
Wikia is a free-to-use site that makes money from advertising. We have a modified experience for viewers using ad blockers

Wikia is not accessible if you've made further modifications. Remove the custom ad blocker rule(s) and the page will load as expected.