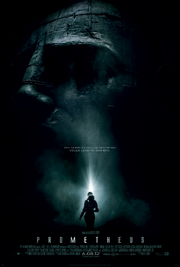 2012 (MMXII) was a leap year starting on Sunday of the Gregorian calendar (dominical letter AG), the 2012th year of the Common Era (CE) and Anno Domini (AD) designations, the 12th year of the 3rd millennium, the 12th year of the 21st century, and the 3rd year of the 2010s decade.
Real World Events
February
28
The short film TED 2023 is released online.
March
10
May
30
June
1
8
Prometheus is released into theaters North America.
12
July
27
August
1
September
26
October
12
December
28